Newsletter February 2021
---
THANK YOU EXXON MOBIL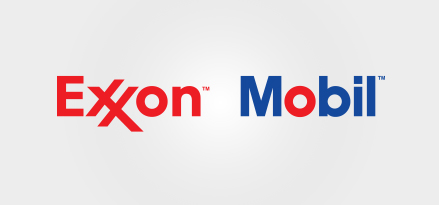 A huge THANK YOU to Exxon Mobil! Our local Mobil Gas Station applied for a grant on behalf of Merrill Middle School. This winter, Merrill Middle School was presented with a check to help support our students and our school. We greatly appreciate all of the community support that helps make our school better everyday!
---
Students to Transition to 5-day In-Person Learning
All 4k-8th grade students will transition to 5-day in-person learning beginning 2-18-2021!
---
Picture Retake Days
Did your school pictures not turn out the way you were hoping?? We have a retake day coming up!! Retakes will take place the morning of February 25th.
---
Virtual Day Learning Schedule
Are you looking for a schedule for your student to follow on the days that they are home doing virtual learning? Here is a schedule to help their virtual learning days look like their in-person learning days at school.
---
OASD Student Daily Health Screen (Self-check)
OASD parents/guardians/caregivers must monitor their children for signs of infectious illness every day. This is especially critical during the ongoing COVID-19 pandemic. Students who are sick cannot attend school in-person. The following self-check should be completed by parents/guardians/caregivers for each child before sending them to school.
Prior to sending your child to school:
STEP 1: Check their temperature.
STEP 2: Complete the following self-check questions.
If you are able to answer "yes" to either of the following questions, DO NOT send your child to school. Instead, contact your child's school AND primary care provider to notify them of the symptoms/situation. Additional guidance, including how long the student should remain out of school and how they can access online instruction will be provided.
Has your child experienced any of the following symptoms beyond their baseline in the past 24 hours?
Fever of 100.4 degrees or higher / chills
Cough
Shortness of breath / difficulty breathing
New loss of taste or smell
Vomiting
Diarrhea

Or at least two of the following symptoms:

Fatigue
Headache
Muscle pain or body aches
Sore throat
Congestion or runny nose
Nausea
---
Out-of-Area Attendance and Open Enrollment Deadline
Click here for the information regarding Out-of-Area attendance and Open Enrollment.
---
Middle School Plan for Short-Term Transition to Virtual Learning
This communication outlines the plan that middle schools would follow in the event that an individual school may need to transition to virtual learning for a short period of time due to staffing shortages, or a spike in student COVID cases. Since the transition would be short-term, this plan ensures that students will maintain a more consistent daily schedule and curriculum pacing.
Click this link for more information.
---
Illness Attendance Procedures
Please make sure that you are still calling the attendance office if your child will be too sick to attend their virtual classrooms. This would include anything that is remotely COVID-19 related. If you have any questions about this please call 920-424-0177 extension 4105.
---
108 W New York Avenue • Oshkosh, WI 54901
Main Office: (920) 424-0177 • Fax: (920) 424-7512
School Day Schedule:
8:19 a.m. - 3:37 p.m.
Ryan Peterson, Principal
Amy Hughes, Dean of Students
Updates to Infinite Campus
In order for us to have the most up to date information in Infinite Campus we are asking for your help.
If your phone number, address or email has changed please make those updates from the Parent Portal so that they can get updated in Infinite Campus. By doing this it allows us to make contact with you quicker when needed.
Thank you for your help.
---
OASD Free School Meal and Feeding America Distribution
Starting Wednesday, February 3rd, we will once again be partnering with Feeding America to help distribute the Farm to Family boxes along with our school meals. To accommodate for this, we will be going down to one meal distribution on Wednesdays. The distribution will be from 4:30-6:30pm at Oshkosh West High School.
Family food boxes will be available to anyone in the community. Five days worth of meals from the school district will also be available for any child 18 and under. We encourage families looking for meals for eAcademy students, meals for student's virtual days or meals for children not yet enrolled in school to visit this distribution.
We are asking that anyone interested in picking up boxes or meals not enter the parking lot prior to 4pm to ensure students and staff can safely exit the parking lot before the distribution begins.
---
Important Upcoming Events
| | |
| --- | --- |
| Unfortunately, due to Covid-19, the only sports that will take place this year are Spring Cross Country (6th grade only) and Spring Track (7th and 8th Grade). | |
Club/Activity Newsletters